Coco Morphosis is an interactive communicative dress sculpture created from cocoons and Tyvek. Through touching the cocoons sitting in the skirt section of the sculpture with a bodkin, a series of messages are played using Bluetooth and a Max patch. The messages were extracted from common words and phrases relating to transformation culture. The cocoons have decorative touch buttons created from conductive thread.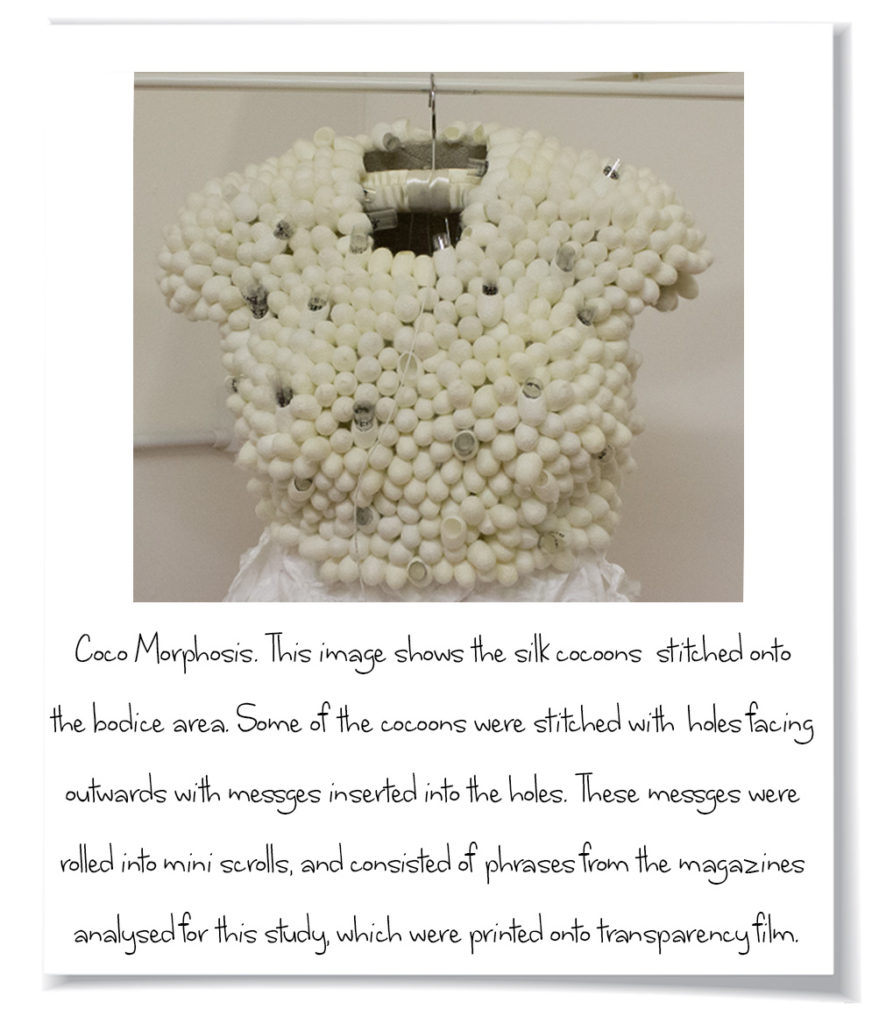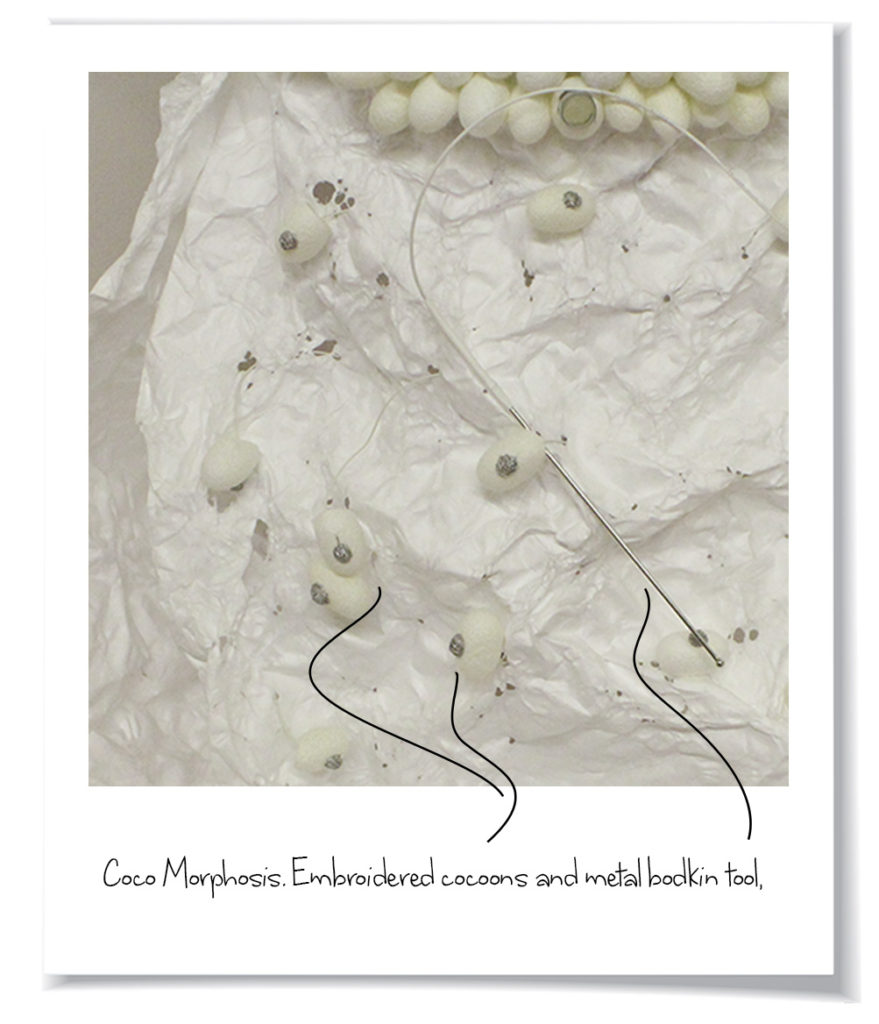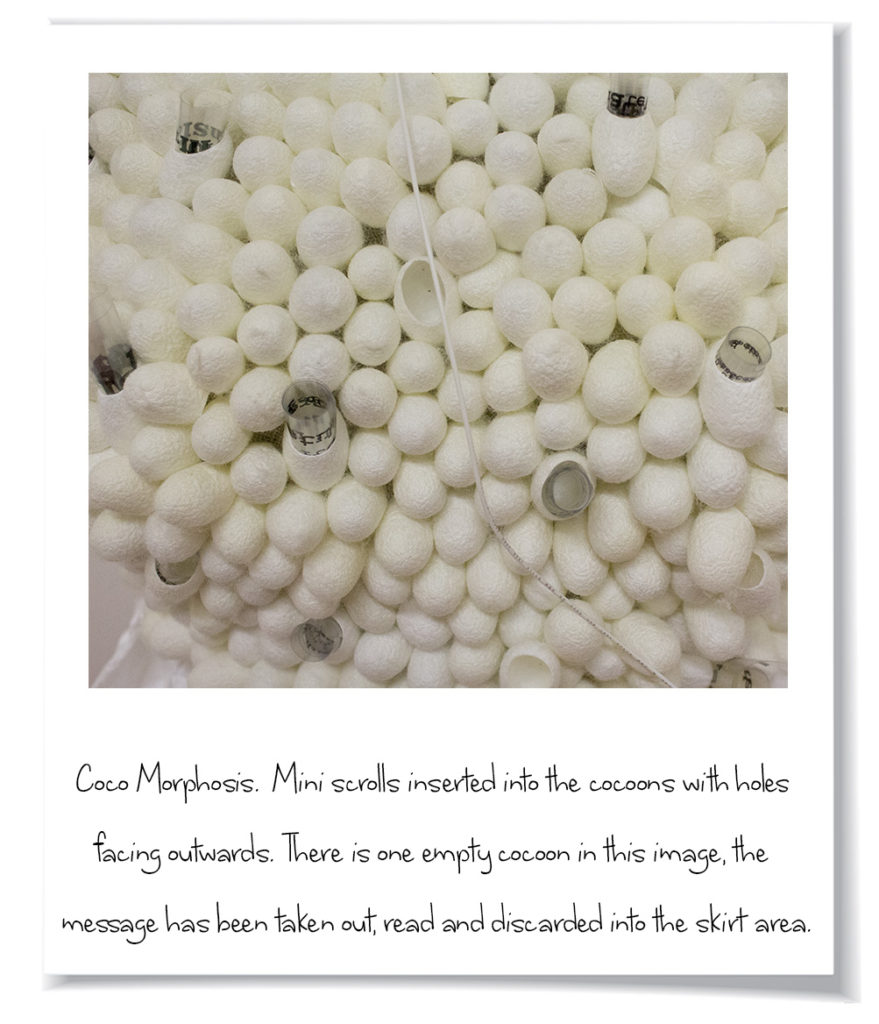 Feltinella is an interactive communicative dress sculpture created from felt. There are eleven soft circuit squeeze switches which once squeezed triggers one of eleven compositions. The compositions were created from a series of audio interviews conducted with fourteen women. The audio was processed to create bespoke sample instruments, so each sound originated from the voices of the women I interviewed.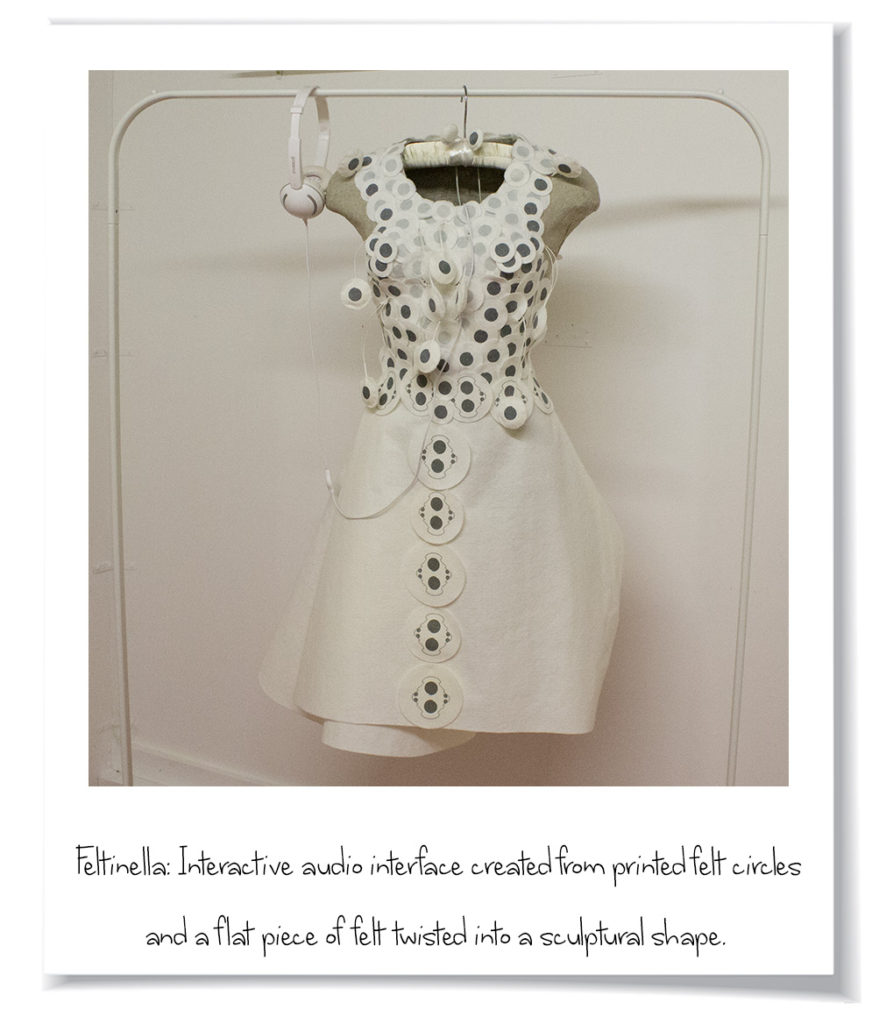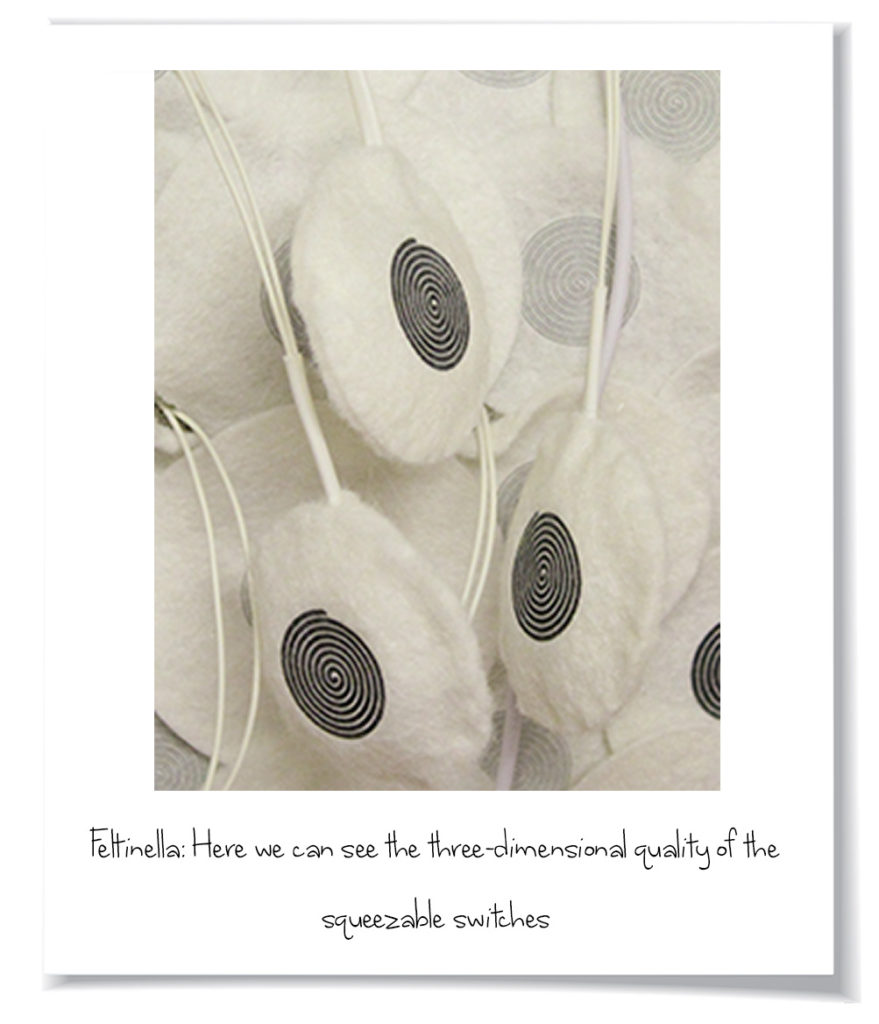 Boobella is an interactive dress sculpture with large felted breasts adorned with metallic jewellery nipples. Each nipple structure when touched triggers a midi instrument created from the voices of a group of women I interviewed, very much like a drum sampler.